༄ We've chosen Labuche Kang 3 East (7250m) for our 7000 meter expedition for several reasons.  One, it remains unclimbed. Two, it presents an achievable objective for expedition members who physically prepare themselves (and have the right logistics, that's where we come in). Three, it appears to be the highest non-prohibited unclimbed peak on Earth. There is a higher unclimbed peak in Bhutan, but mountaineering is indefinitely off limits in the Himalayan kingdom of Bhutan.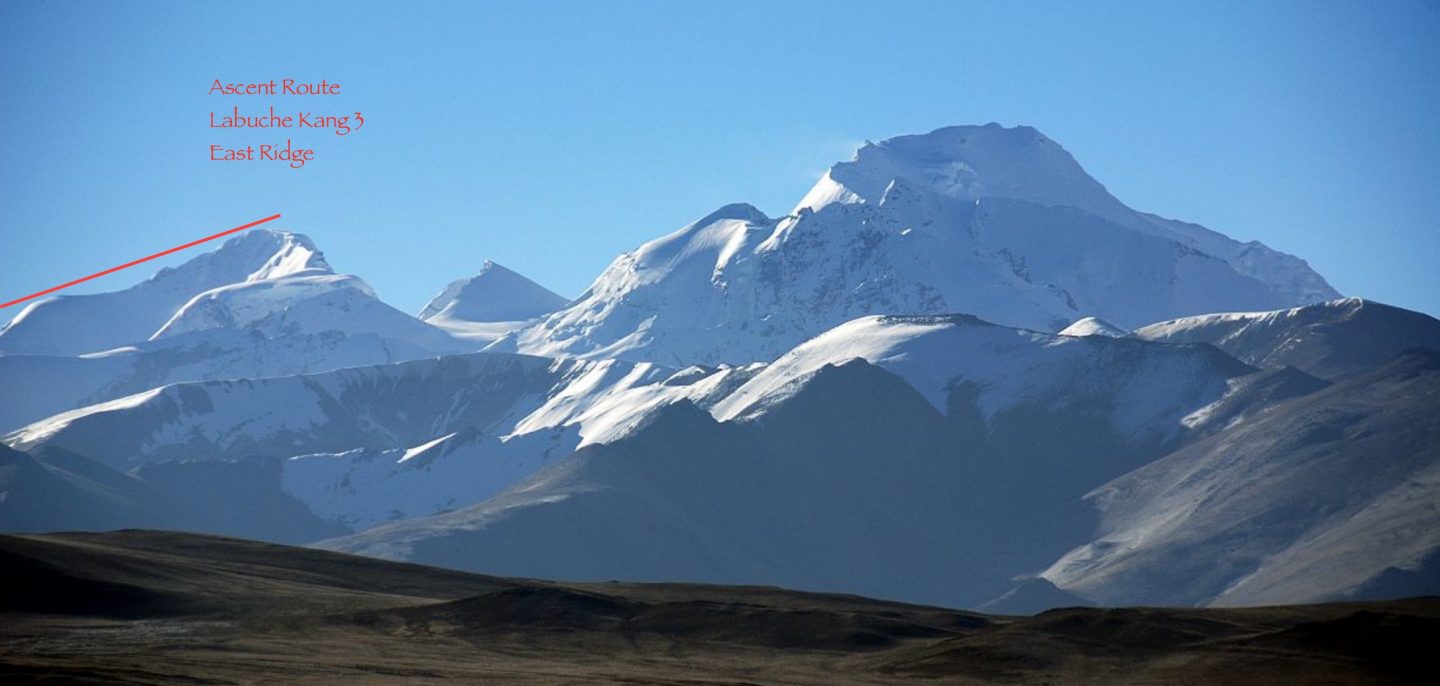 LEADERSHIP
Luke Smithwick will be leading this trip, and also climbing with you on the mountain. Additionally, one Sherpa will be present for every climber on the peak (and climbing with them). All camps on mountain will be stocked and pitched in advance, with the route fixed in places deemed necessary by the Sherpa climbing team and Luke.
EXPEDITION PROFESSIONALS.

Our base camp at Labuche Kang BC/ABC will be fully stocked with a variety of meals for breakfast, lunch, and dinner, along with snacks. We will have hot showers in camp, two pit toilets, and each member will have their own roomy 2 person Mountain Hardwear tent. The purpose of a base camp is for you to have a place to recover, and relax, and have space from the mountain to collect your thoughts, gather your energy reserves, and move to climbing on the mountain. We will make two rotations on the mountain before making our summit bid. A rotation entails climbing on the peak, spending nights in established and stocked camps, and then returning to our base camp for a hot shower, fresh meals, and relaxing. Our goal as a guide service is to provide a climb that keeps you strong, physically healthy, and mentally prepared for your summit.
Proving Ground. Labuche Kang is an excellent next climb for those with 6000 meter experience or for the seasoned Himalayan veteran who is looking for something new.
Trust. Climbing at 7000 meters is no place to be short on resources. We make the proper advance preparations to ensure that our team will be properly cared for, from airport to summit to airport.
FEATURES
Labuche Kang expedition climb | 7250m
Spectacular and scenic approach via Changtang plateau
1:1 Sherpa:climber ratio
Team mentality
PREPARATIONS
You need to be very fit for this expedition. You should begin training several months in advance. Climbing to 7000 meters requires high cardiovascular health. Do get in touch with us for important details on this.
OUR ATTITUDE

We approach an expedition with a serious and focused intent to help you accomplish your goal. We strive to maximize your potential enjoyment, without comprising safety.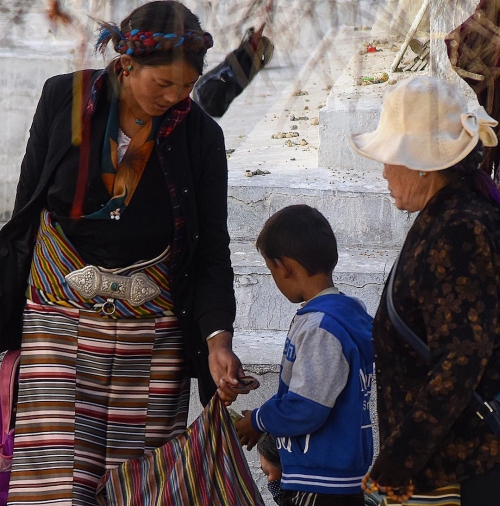 Tashi Delek and Namaskar.
ITINERARY
Day 1 – Arrive Kathmandu – 6 October 2021
2 – China visa day
3 – fly Lhasa
4 – Lhasa
5 – Lhasa
6 – drive Shigatse
7 – drive Old Tingri
8 – drive New Tingri
9 – acclimatize New Tingri
10 – drive Labuche Kang base camp
11–25 Climbing Days
26 – trek Base Camp, drive Kyirong
27 – drive Kathmandu
28 – Depart Kathmandu (or stay on) – 4 November 2021
Dates
6 October - 4 November 2021 (28 days)
Price
Inquire
Trip Deposit: US$5,000
Leader
Group Size
Minimum 4 maximum 6 climbers
Share on Social Media